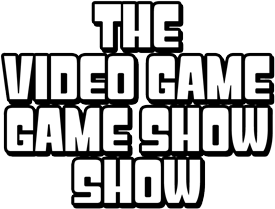 ---
PLAY ONLINE VIA OUR LIVE STREAMS!
You can now play along with The Video Game Game Show Show in the comfort of your own home, courtesy of our new LIVE STREAMS, broadcast from the Royal Institution!
Go 8 Bit Team Captain Steve McNeil, and the TV show's Technical Manager, Rob Sedgebeer, bring you a live interactive show, where you can watch comedians and gaming celebrities compete on retro games - and you can play along on some of the games too, using our WiFi Wars tech! Totally free, no need to install anything!
You'll be able to tune in via Mixer, YouTube, Twitch and Facebook Live. Those are ranked in order of responsiveness (i.e. the first has the least delay), but feel free to login on whichever you're most comfortable with/whichever holds up best on your internet connection. Here are our current pages on each of those sites:

Please note we are currently using our new "The Video Game Game Show Show" channel on YouTube for live streams. Broadcasts will be archived the day after on the WiFi Wars channel - https://www.youtube.com/WiFiWarsUK
Follow us on Twitter for the latest information and for alerts when the streams go live!
Privacy Policy | © WiFi Wars Ltd